At Pro Computer Support (PCS), our mission is to improve the quality of life and efficiency of our clients in the successful implementation and support of Windows-based computers, servers, networks, printers, software, and related computing systems for home, small business, and mid-size businesses.
​
We offer a full complement of products and services to our clients to improve their computing experience. From the initial design phase through implementation and completion, with excellent service and support after the sale. PCS will always professionally conduct business, be knowledgeable of current technology, and operate honestly and legally in all our operations.
​
Our service offerings utilize only current proven technology while observing industry-standard practices, to provide only the best system available within our client's needs and budget.
PCS will strongly support our local community through the donation of time, support, and/or financial contributions. As a further commitment to our community, discounted labor rates will be provided to Military personal, Public Safety employees, "Not-for-Profit" organizations, and Senior Citizens (65+).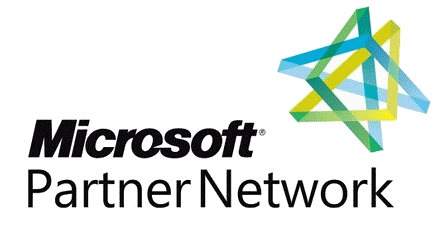 Pro Computer Support (PCS) is a dba company filed under Michigan formed S-Corporation, Data Tech FX, Inc. Data Tech is a full-service technology-oriented company founded on April 15th, 2019 with its history dating back to 2001 when we were a Richland-based business. Data Tech consistently serviced over 125 businesses and 425 residential clients until the 2009 economical recession. We are proud to now be based in Mattawan, MI.
​
PCS provides "After-Hours" computer, server, network, printer, VoIP, and many other communication product sales and services for residential and small businesses, organizations, government, and "Not-for-Profit" organizations.
COMPANY SERVICES & LOCATION
Pro Computer Support provides the following remote services:
​
Remote Support of Microsoft Operating Systems and Microsoft Office Products
Remote On-line Service, Diagnostics, and Repair
Routine Maintenance and Performance Improvements
Remote Monitoring of Home and Business Windows-based PCs and Servers
Virus and Malware Software Prevention and Infection Removal
(in some instances, disinfection may require servicing in our Technical Lab)
​
Pro Computer Support provides the following on-site services:
​
New Equipment, Refurbished PCs & System Sales (over 2000 brand names)
System Upgrades, Memory, Hard Drives - including "Blazing Fast" SSD drives
Internet, Routers and Network Switch Troubleshooting
Wired and Wireless Networking Design and Troubleshooting
Voice-over-IP (VoIP) phone systems providing savings and expanded capabilities
Data Recovery, Archiving, and transfer to new computer systems
Our business location is "Over the Internet", or "On-Site" at your home or business.
Our home-based business operations and technical service lab are located at 24364 Oak Ln, Mattawan, MI 49071-9515. However, we do not allow "drop-in" client vehicle traffic. Drop-off and pick-up service may be scheduled by appointment ONLY. We do provide pick-up and delivery services in and around Mattawan, Paw Paw, Texas Corners, Lawton, Schoolcraft, Westside of Portage, and nearby communities.
WARNING: Our business office and technical lab facility are fully protected by extensive video surveillance systems and "State-of-the-Art" 24/7 security intrusion monitoring. It's not Fort Knox, but it's close ;)
The principal of PCS, Pete Donohue, MCP has over 30+ years of computer and network sales, service, repairs, system design, engineering, and installation experience in residential, commercial, and industrial business computing systems. Mr. Donohue has been an active Microsoft Certified Professional since 2007.If you have any additional questions, please Contact Us!
​
Thank you for your interest in Pro Computer Service (PCS) and we look forward to earning your trust and confidence in our services enough for you to consider us "Your Technology Department".
Pete Donohue, President & CEO