About Pete
On October 31st (Halloween), 1988 I started a new job at All-Tronics, Inc. located in Battle Creek, Michigan as an Audio Sales Engineer; I was 24. Now I had electrical training earlier in my life as I had attended school at I.T.T. Technical Institute for electronics in Grand Rapids, MI, but "Electro-Acoustics" (the study of electronics and electro-acoustics), as they called it,, was very different. My first few months all I did was read, study, tagged along with techs to jobs, and was quizzed by my boss every few days. It was very difficult to learn, and quite frankly I almost quit after a month. But I continued to push on, to learn, and learn, and read, and learn.
Three (3) months in, when I was almost ready to give up, something happened. A light switch turned on. Everything I was trying to learn suddenly became realized to me. It became second nature. I had transcended into a very competent Audio Engineer! And it wasn't just audio systems either. I went on to design digital control systems, logic systems, security systems, and finally video systems! Later I even trained alongside Disney Imagineers down in Florida. It was amazing!
​
I found myself designing systems for major companies, like Kelloggs, Kraft-General Foods, Upjohn-Pharmacia, Bronson and Borgess Hospitals and most of the local governments around. To continue learning audio outside work, I became the front-of-house engineer for a local band, "The Edge" from Battle Creek, MI. I toured with them many weekends to various clubs around Michigan. I also became the Audio Engineer for the Battle Creek Hot-Air Balloon Championships in Battle Creek. I handled the field sound, the main stage, the near field radio broadcast feeds for over 12 years. It was hard work, but the most fun I ever had in my life! Later, I ran the main stage sound for the Black Arts Festival in Kalamazoo; front of house and "monitor world" as we called it. It was a blast!
Now what, you say, does this have to do with computers? A lot! At the time audio was just analog technology, but I was one of the early adopters of digital audio, yes, computers. The sampling rate was poor back then; 2-bit audio sampling rates. But I had began the movement of adopting digital audio into main stream audio design. In 1995, I was featured in "Church Production" magazine for creating the first digital audio system control from a wireless AMX control panel for a Methodist Church in Sturgis, Michigan! Everything was digitized!
​
I was so much into digital technology, I took over All-Tronics network servers, desktop computers, local area network (LAN), and wide-area networks (WAN) management. This included management of our Windows NT4 servers with Active Directory and Group Policy.
Pete Donohue, President & CEO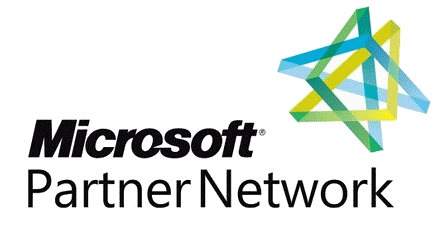 In the year 2000, I started my own computer company, Data Tech Resources, Inc., located in Richland Michigan. We built a loyal customer-base of over 125 businesses and 425 residential clients. Our offices were located of the bay of Gull Lake outside Richland, Michigan. We experienced a growth-rate of 300% year after year. Unfortunately we were not prepared for the housing bubble of 2008 and it took down my cherished business. It also cost me my home of 12 years and marriage of 22 years. In the years that followed, I have held many positions in the I.T Industry, from Help Desk technician to Chief Information Officer (CIO). It doesn't matter my title, the one thing that has always driven me was helping people in their everyday struggles with computing problems.
I have provided remote services for over a decade. I have rebuilt computers in Texas, and Alaska, remotely. I support clients in Maine, Florida, and Las Vegas. I have been helping people for over 30+ years with computers, and I know I can help you! God Bless and Let's Roll!